Let's discuss selling your home and meeting your expectations. We provide the tools, marketing and expertise to sell your home with ease.
Selling Your Home Quickly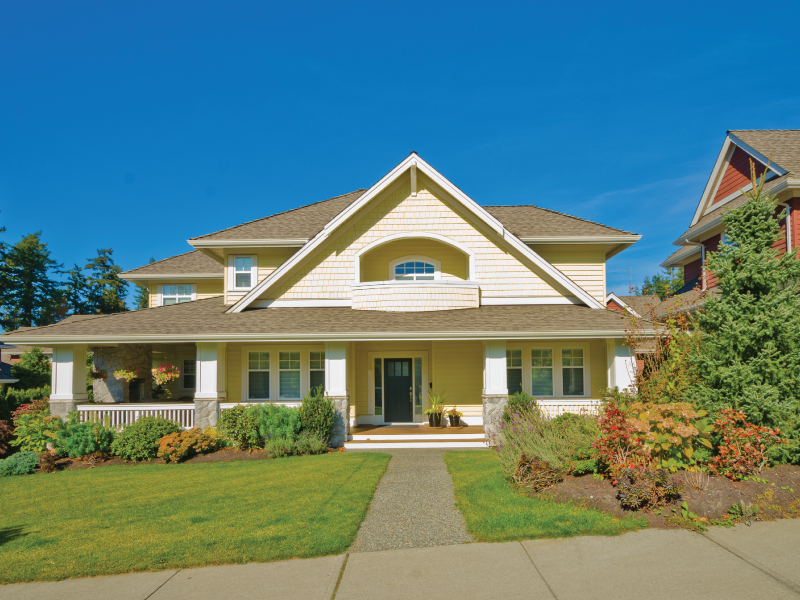 We're Here to Help.
Let Us Sell Your House
Price It Right
Statistics show that homes that sell in the first 30 days sell for an average of 10% to 15% more than homes that are on the market long term. Homes priced at market value get more social media hits and heavier foot traffic. Remember buyers are also looking at competing homes and prices. If your home is priced over the market value, it often gets taken off of the list of homes to see. Buyers look at items like days on market and price reductions and at a certain point begin to ask themselves "what's wrong with this home" putting the seller at a disadvantage. We build a plan with our clients to determine how to price your house after considering market conditions, location, specific home features, upgrades and a complete market analysis of past sales and current listings to ensure your home is strategically positioned to sell.
Curb Appeal
Buyers form their impression of a home when they first drive up. This is known as curb appeal. Many potential buyers will choose not to look at home if the exterior appearance leaves a poor first impression. A home is more inviting if front gardens and landscaping are well maintained, the driveway is clean, exterior paint, doors and windows are in good condition. You can even give the home some color and freshness by adding hanging baskets and flower pots. For winter months, make sure the drive and walk are shoveled and potential buyers can easily get to the front door.
Deep Clean, Declutter and Depersonalize
The look and feel of your home will generate a greater emotional response than any other factor. Prospective buyers react to what they see, hear, feel, and smell even though you may have priced your home to sell. It's important to deep clean, declutter, and depersonalize. This is a good time to hire a service to deep clean your house. A cleaning service can clean areas that are difficult to get to and items that might not make the regular cleaning schedule, such as ceiling fans and baseboards. Declutter your home by putting anything away or in storage that you don't use regularly. Clean off countertops and coffee tables and declutter closets. Feel free to put these items in boxes in the garage that are neatly stacked. Buyers then know that you are motivated to sell your home and moving day becomes easier for you as you've already begun to pack. Depersonalize by putting things such as family pictures, mementos and knickknacks away. We want a buyer to walk into a home and picture themselves and their family in the space. When potential buyers begin to see themselves living in the home you are on your way to a sale.
Easy to Show
If you think moving up in life means buying a bigger home, it's time to set the record straight. Most American families have plenty of room to downsize their home without cramping their style.
Consider the numbers: The average new single-family home comes in at nearly 2,700 square feet, according to the latest Census data. You may not think that's all too big until you look back at history. In 1950, the average home size was less than 1,000 square feet—and families were bigger back then. By those standards, today's homeowners are living large!
Moving into a smaller home may feel like a step down, but a closer look reveals the upsides.
You're Moving, Anyway
If you're already getting ready to move because of a job relocation or for some other reason, consider checking out smaller homes, especially if you're moving to a more expensive area. Families who can afford sprawling homes in the Midwest may find that they are financially forced to downsize if they move to the the east or west coast where housing is significantly more expensive.
If you're already in the process of moving, why not assess your situation to see if downsizing would be a good plan for you?
You're Trying to Live on One Income
If you want either mom or dad to be able to stay home with the kids and work on raising your family, moving into a smaller home can help. MSN's Real Estate section points out that smaller homes not only come with smaller mortgages but are also cheaper to heat, cheaper to decorate, and even cheaper to maintain because replacing big-ticket items like roofs and floors doesn't cost as much.
You Want to Live More Simply
Maybe you're trying to get back to the core of life and want to put family values more into play. Of course, it's entirely possible to live simply and with family values in a large place, but it may be easier in a small space. The extra space to store junk you don't really need won't be available and family members will be forced by space constrictions to interact on a more regular basis.
More Income
The money you save on your mortgage can translate into the things you've always wanted to do. Reward yourself. Take a dream vacation, join a club, buy a new car, or go shopping. Whatever. Add some fun to your life.
Staging
Stagers can give you a decorator's view and make some changes and suggestions that showcase your homes best features. Remember a stager looks at your home differently than you might and may ask you to remove and/or rearrange items in a way that isn't your first choice but makes the room look larger or lets in more light. This is so the potential buyer focuses on your homes best qualities. We offer staging advice as a free service to our sellers.
Photography
Most homebuyers start looking for a property online or in local home magazines. That means you need to have great images that accentuate your home's best features and selling points. After you've improved curb appeal, made necessary upgrades, and depersonalized the interior spaces we hire a professional photographer to take high-quality images in the best light as part of our total marketing plan to sell your home.